Depression

"There are wounds that never show on the body that are deeper and more hurtful than anything that bleeds."

– Laurel K. Hamilton

"I hide my scars with an I'm fine."

– Anonymous

If you live with depression you most likely are living in agony.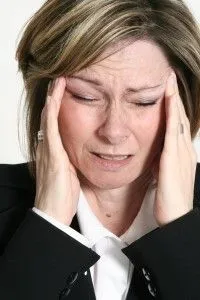 Do you struggle with depression?
Do you doubt and second guess your thoughts, ideas and feelings?
Do you withdraw or shut down in times of conflict?
Do you feel sad, alone, irritable and hopeless?
Do you feel a general loss of interest in daily activities, loss of energy or no appetite?
Do you have difficulty falling asleep or desire to sleep the day away and never get out of bed?
Are you a new mother who just gave birth and you feel sad and resentful of your new baby?
Do your thoughts scare you?
Do you have thoughts of hurting yourself?






We Can help – call us now! 561.866.9476


You do not need to continue suffering. There are treatments for this painful emotional condition we call Depression.

Depression is characterized by pervasive and persistent sad mood, loss of interest in daily enjoyable activities, general lack of energy, difficulty getting out of bed and starting the day. A depressed person might experience sleep difficulties, difficulty concentrating, and indecisiveness. He/she may feel irritable, suffer from loss of appetite or from an urge to binge on food, experience headaches and general health issues.

Depression may cause memory difficulties. Individuals who are depressed tend to have a pessimistic outlook of life and the possibilities available to them, they may struggle with suicidal thoughts and may experience themselves as helpless and hopeless.

The tendency for depression may run in families. This condition may take variety of forms such as; Postpartum Depression, Seasonal Affective Disorder (SAD), Bipolar Disorder, or Psychotic Depression.

Depression is an emotional problem. Often it is triggered by unresolved painful emotional experiences. Our focus with our clients is to develop better emotional coping skills that allow healthy experience of feelings necessary for a positive resolution of emotional wounding.

We work closely with psychiatrists and make referrals for psycho-pharmacological support when indicated.

You are not alone. Together we can overcome this illness.

Our initial appointment will focus on an in depth assessment of your situation to help us determine the appropriate treatment to help you resolve your concerns.

To learn more about possible forms of treatment go to our ISTDP , EMDR , and DBT pages.

YOU HAVE COME TO THE RIGHT PLACE!
call us now! 561.866.9476

There is help for depression! We are trained and experienced in helping individuals like you who struggle with this painful situation.

We will help you:

Learn about the difference between experiencing symptoms and experiencing real feelings.
Get to the core of the painful symptoms you are experiencing and get an understanding of what keeps you stuck
Reconnect with "forgotten" "hidden" emotions that trigger your symptoms
Learn healthy ways of coping with your feelings
Resolve unfinished business that keeps you stuck and suffering
Feel empowered and experience renewed confidence and optimism.