Dialectic Behavioral Therapy (DBT)

"When I have a problem I sing, then I realize that my voice is a lot worse than any
problem." (Anonymous)

"We can't solve problems by using the same kind of thinking we used when we created
them." (Albert Einstein)


You might benefit from Dialectic Behavioral Therapy if you: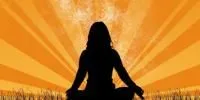 Are you overwhelmed by your feelings?
Do you engage in emotional "drama" in an effort to be heard and understood?
Do you make impulsive decisions?
Do you suffer from regrets and shame?
Is anxiety, panic attacks or depression controlling your life, interfering with your functioning?
Are you repeating the same mistakes in your relationship?
Do you feel an urgent need to be in connections, scared to be alone?

We can help – call us now! 561.866.9476 ask about Dialectic Behavioral Therapy


Did you know that healthy babies are not born depressed or anxious? Our emotional difficulties are often the result of childhood wounding. You do not need to continue suffering. With the help of therapy you can bring meaningful change to your life. You will be able to heal past hurts and learn new skills to have the life you want.



YOU HAVE COME TO THE RIGHT PLACE!



Committing to Dialectic Behavior Therapy We can help you learn to:

Create balance in your life
Accept and manage your intense feelings
Relax and self-soothe
Stay focused
Be mindful
Distract yourself from self-destructive behaviors
Gain new coping strategies
Overcome negative self-judgment
We can help – call us now! 561.866.9476



Dialectic Behavioral Therapy (DBT) is proven to help individuals who feel overwhelmed and have difficulty managing their emotions. This difficulty is often experienced by individuals who grew up in a stressful environment and who for biological and environmental reasons had difficulty learning how to sooth and manage their intense feelings. This difficulty results in experience of heighten anxiety, depression, and/or mood swings.

Consequently, these individuals tend to respond to life stressors with intense emotional reactivity often coping with their feelings by being overwhelmed, having urgent need to act out their emotions, possibly in a fashion that might be dangerous to themselves or others, and a great difficulty delaying getting immediate resolution to their emotional stress.

With the help of Dialectic Behavioral Therapy you will learn how to cope with your intense feelings, reduce your anxiety and reactivity, increase your self-respect, experience greater emotional safety in relationship to others and learn how to cope with PSTD.

Call 561-866-9476
Offices in Boca Raton and Boynton Beach
Therapy available in Hebrew – יעוץ בעברית

Click any of the links below to learn more about different modalities of individual therapy we specialize in:

Intensive Short Term Dynamic Psychotherapy (ISTDP)
Anxiety/OCD
Depression
EMDR
Grief & Loss

Click here to return the home page.