Imago Relationship Therapy

"We are never so vulnerable as when we love."

– Sigmund Freud

"When relationships get tough, it can be hard to listen and impossible to feel heard."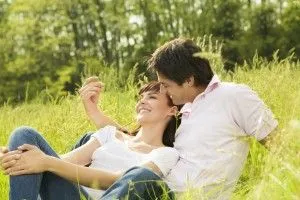 We experience conflicts, disconnects and break ups in our relationships. What we don't know and often do not do is successfully repair the raptures. Often, we deal with the situation by trying to ignore it, forget about it or repress our feelings only to have them pile up and cause us more pain loneliness anger and possible helplessness. Fifty Percent (50%) of married couples see divorce as a "solution" to their relationship difficulties only to discover that the same issues that plagued them in their first marriage continue to haunt them in their next relationship.





Does any of the following questions describe your relationship?

Is your relationship in trouble?

Do you feel that your partner has changed, he/she is the person you fall in love with?

Do you feel distant, disconnect from your partner?

Do you experience that you cannot share your feelings and thoughts because your partner is defensive?

Do you feel criticized and unappreciated, taken advantage off?

Do you feel exhausted of giving and giving?

Do you "walk on egg shells, fearful of upsetting your partner?

Do you feel alone in your relationship?

Do you feel tiered of the same arguments that never get resolved?
If you are like most people, you tried your best to bring about the changes you wanted. You tried talking, explaining, reasoning, crying, distancing, or perhaps withholding communication or sex, threatening divorce, Perhaps you choose to seek help from your family or friends etc, yet nothing seemed to work. You both continue to feel unhappy and stuck.

IT IS TIME TO CONSIDER GETTING FROM A RELATIONSHIP EXPERT.

With the right couple therapy and with courage to get to the core of the issues, together we can create a real lasting change. Both you and your partner will be able to restore the intimate connection you both desire.

TAKE YOUR FIRST STEP NOW, COMMIT TO IMAGO RELATIONSHIP THERAPY PROCESS

You will learn:

How to create a relationship that is safe, passionate and long lasting.
How to connect with your partner in a new and deeper level.
How to change direction from heading for a break up to renewed commitment .
How to resolve conflict turning disagreements and arguments into opportunities for deeper mutual understanding and intimacy.
How to move from reactivity to connection.
How to communication in a healthy and effective way.
How to express your appreciation in a way that touches your partner's heart.
How to move from tension and resentment to romance and passion and become your partner's best friend and healer.

IMAGO RELATIONSHIP THERAPY is a process that can teach you how to create safety, intimacy and renewed passion
Relational change is possible. Engage in IMAGO Relationship Therapy.

As a woman you can be empowered, and assertive, and as a man you can reclaim your emotional voice.

YOU can attend weekly one (1) or one and a half (1 1/2) hour sessions for an average of ten(10) sessions.

You might also engage in an intensive IMAGO Relationship Therapy by attending longer sessions or by contracting a marathon consultation experience of 2-6 hours on multiple consecutive days. This modality is especially convenient if you have a busy schedule or possibly are out of town residence , which makes attending weekly hour sessions difficult. We can follow up can be done via phone as well as by resuming the traditional one hour weekly model.

We Can Help!
Call: 561.866.9476